advertisement
Do you want to trade currencies? Our guide gives you tips on forex trading.
trade currencies

The Djed stablecoin will soon be launched in the Cardano ecosystem and should encourage new growth and new applications in the field of decentralized finance (DeFi). Developer COTI Network has confirmed that the launch is planned for next week. However, there was speculation in the public about the progress of the preparations. To dispel this, COTI published a new blog post confirming the launch. Crypto exchange Bitrue will list Djed and SHEN, and Djed's DEX partner Wingriders has indicated that an announcement will be made soon. The COTI team has also started the chain index synchronization process.
COTI, the company specializing in the development of blockchain technology, reports that the synchronization of the chain index, which began a week ago, will be completed in 14 days at the latest. This is the only factor delaying the launch of the platform. However, the company is also working on a snapshot mechanism and reward tracking UI for SHEN holders who deposit and accumulate ADA in the Djed smart contract. This is an important step to ensure that user rewards are calculated fairly and accurately.
A very good alternative with potentially high returns is calvary – P2E innovation with nearly $3 million in pre-sale!
The launch of Djed is expected to wake up the Cardano DeFi ecosystem, as there has been no stable coin in this ecosystem until now. Stablecoins are of immense importance for the implementation of low-fee strategies, especially in the DeFi space.
The top 10 cryptocurrencies include three stablecoins – Tether, USD Coin, and Binance USD – that are pegged to the US dollar and backed by various forms of fiat monetary reserves.
Cardano-based stablecoin Djed wants to guarantee its price stability through reserves in ADA. Djed was originally labeled as an algorithmic stablecoin, but the team abandoned that label. COTI defines Djed as an over-collateralized stablecoin, with a minimum of 4x coverage in ADA of the issued Djed. Djed shares some similarities with the Tron ecosystem, home to the ultra-secured stablecoin USDD.
The Tron ecosystem USDD stablecoin has also struggled to maintain its USD peg in the past. This is a known problem with stablecoins that try to peg their value to a traditional currency. However, USDD is very popular and has an impressive market cap of $716 million. This shows that even when there are difficulties, there is still a lot of demand for stablecoins.
The Tron DeFi ecosystem is currently larger than Cardano's, but the launch of Djed could change that. If Djed's concept is successful, it could strengthen Cardano's DeFi ecosystem and raise the price of ADA. Cardano price has shown a strong uptrend recently, a successful test of a resistance zone could push the price up to $0.75 or even $1.
A Cardano alternative that has the potential to multiply a hundredfold is right now Calvary ($RIA)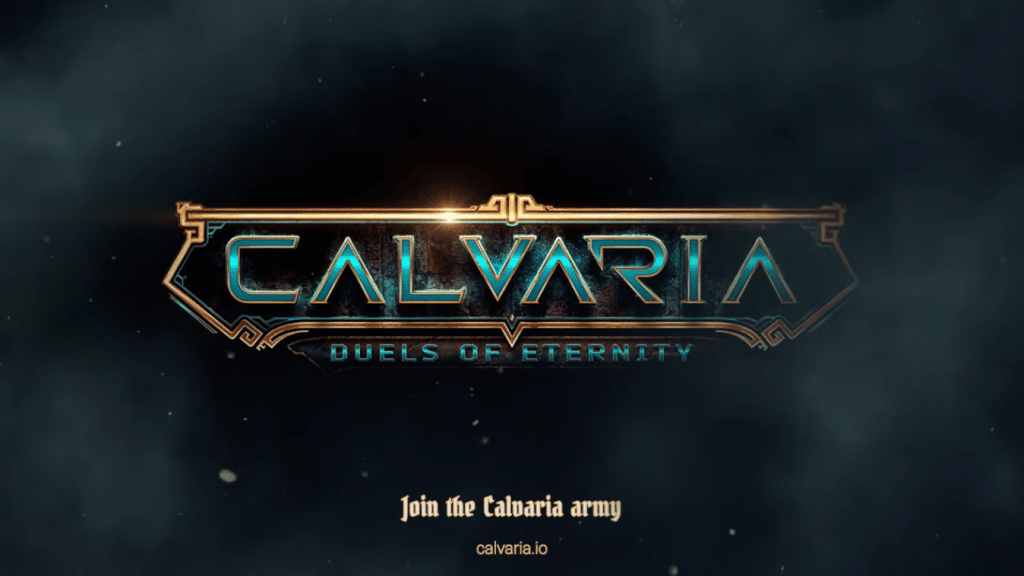 calvary is a new play-to-win project focused on attracting casual and traditional players by leveraging the blockchain. However, there are also challenges faced by previous GameFi projects that caused them to quickly lose popularity. One of those challenges was that the player base was rapidly dwindling and falling rapidly during the 2022 bear market.
The team aims to address these challenges with simple and repetitive gameplay that is easy to learn. Duels of Eternity is a strategy battle card game where players can load their decks with non-fungible token (NFT) cards and assets and compete against each other in best-of-three matches. Through successful matches, players can RIA token to earn.
$2,970,688 of the $3,075,000 has been raised so far, so there are just under 3.2 million tokens out of the 150 million available up front!
Duels of Eternity also offers a number of unique features that set it apart from other games and make it attractive to non-blockchain players as well. Set in the afterlife, players must choose one of three factions and use their knowledge, skills, and timely use of assets to win one-on-one matches.
The new play-to-earn project has already raised nearly $3 million in pre-sales. There is still 2% of RIA token available and the initial exchange offering (IEO) will be held on BKEX in January. This means that investors now have a unique opportunity to invest in the RIA token before it is gone. Get discounts here!