advertisement
Do you want to trade currencies? Our guide gives you tips on forex trading.
trade currencies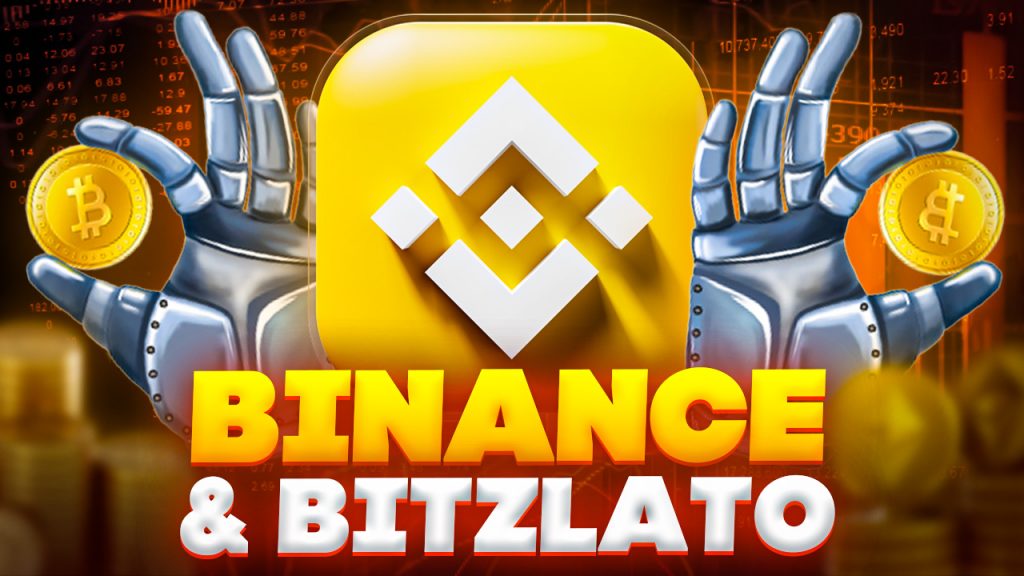 Last week, the US justice sent a brief shock to the digital currency market. With the announcement of a large-scale crackdown on crypto-crimes, there has been a significant outflow of capital. But at first glance, a ban on a small, unknown exchange like Bitzlato hardly seemed appropriate for the price. Russian CEX Banned – Now What? But more and more media are now reporting on the connections of the highest turnover crypto exchange Binance, against which the US judicial authorities have been investigating for a long time. As money laundering guidelines are said not to be followed here. With around 346 million bitcoins transferred from Binance to Bitzlato, the allegations are backed up again.
An innovative gaming token with a focus on mobile devices – learn more here
Binance is the only major exchange among Bitzlato's largest transaction partners
According to the latest information, Binance is the only major exchange with a close relationship with Bitzlato. Because the crypto exchange, along with a Darknet drug market (Hydra) and a scam website (Finiko), is one of the largest transaction partners. In total, over 20,000 bitcoins worth almost $350 million were transferred from Binance at that time. From May 2018 until the ban, there were over 205,000 transactions according to Reuters.
With around $90 million taking place after August 2021, after Binance introduced stricter registration procedures, it makes one wonder how easily regulations can (still) be circumvented.
Hydra black market buyers and sellers are also said to have used Binance on a large scale to settle $780 million worth of crypto transactions between 2017 and 2022.
Binance counts on cooperation with US justice: CZ again calls for crypto regulation
According to Binance, the authorities actively supported the Bitzlato ban. They want to continue working closely with regulators to track money laundering and provide more security to the digital currency market. The current phase again uses Binance CEO CZ to explain the benefits of risk-based regulation. According to this, international regulation of central service providers is needed to encourage even faster adoption of crypto with more trust in companies.
Criticism of CEX: Binance admits errors, customer deposits mixed with token security
But that's not all – Binance has also been accused in the past few days of not maintaining client funds in accordance with its own guidelines. Using on-chain data, it was possible to identify the over-collateralization of the proprietary B-Token, with which Binance depicts other cryptocurrencies as a type of stablecoin in the Binance ecosystem, thereby providing investors with easier access. Every stablecoin must be protected 1:1 – according to Binance, this has been the case in the past and will continue to be the case in the future. However, it should be recognized that customer deposits are held in the same wallet. Internal errors now need to be fixed – however, the lack of separation of customer deposits and token security makes it difficult to validly verify proof of reserves. Complete token coverage, as stated, is difficult to track with certainty.
Should you invest in Binance now?
An investment in Binance can be made through the native CEX token BNB, which acts as a utility and governance token. Token holders enjoy various discounts and benefits of the highest volume CEX. At a 56% discount from ATH, the established altcoin is holding up relatively well. This week there was a sideways movement, in the last month the BNB rose by 25%. Binance Coin remains an exciting investment to invest in the highest turnover CEX – knowing full well that negative news, security issues or FUD about Binance regularly generates selling pressure in BNB.
Alternatively, high risk reward investors could look at new coins that are still in the early stages of development. For example, you can Master's Guild metainnovative gaming ecosystem, or fight forexciting coin Move2Earn is still achieving high double-digit book profits in the course of the presale.
Crypto Presale With 10x Potential – All Info Here
Author: Daniel Robrecht
After studying law and management, Daniel decided to work as a freelance writer and has been writing quality publications on various specialized topics for about 10 years now. As an investor, he gained many years of experience with stocks and cryptocurrencies. In addition to a long-term investment approach, Daniel is also passionate about short-term markets. Through targeted additional studies at international universities, he has acquired in-depth knowledge of capital markets, stocks, cryptocurrencies and decentralized finance. Daniel's main focus is on general market trends, exciting stocks, business news and the digital currency market. In his personal life, there is also not a day without the financial markets. As an author, Daniel writes for leading German-language publications in the field. Daniel has published for Finanzen.net, among others, Business2Communityand FXStreet.de. Daniel on LinkedIn.
"Investing is speculative. When you invest, your capital is at risk. This website is not intended for use in any jurisdiction where the trade or investment described is prohibited and should only be used by persons and in ways permitted by law. Your investment may not qualify for investor protection in your country or country of residence. So do your own due diligence. This site is available to you free of charge, but we may receive commissions from the businesses we feature on this site."