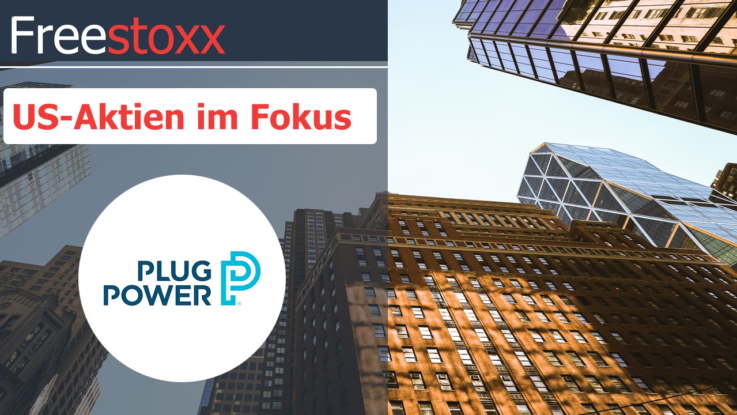 Plug Power Stock Analysis with a Look at Company History. Hydrogen propulsion seems mature, but not profitable.
A success story in the hydrogen sector
Plug Power is a turnkey solution provider for hydrogen fuel cells. The company's focus on proton exchange membrane (PEM), fuel cell and fuel processing technologies, hybrid fuel cell/battery technologies, and the associated infrastructure for hydrogen and green hydrogen production, storage and delivery makes the company a major player in "green energy" and so-called "green hydrogen".
The company was founded in 1997 as a joint venture between energy supplier DTE Energy and measurement technology manufacturer Mechanical Technology Inc. Plug Power has been listed on the stock exchange since 1999 and is therefore tradable as an investor share. Their applications in electromobility, industrial truck operation and stationary use in emergency power systems have been some of the "hype topics" of the stock exchange for years.
In addition, Plug Power enables its customers to use a variety of clean hydrogen and zero-emission fuel cell "total solutions" for their own supply chain and logistics applications. This can be used in practice for electric vehicles on the road, for stationary electricity market and many others. In addition, Plug Power offers its customers fuel cell products that replace batteries and diesel generators in stationary emergency power applications. They are patented under the names GenDrive, GenFuel, GenCare, GenSure, GenKey, ProGen and GenFuel Electrolyzers and can therefore be easily attributed to the company.
Plug Power's products are primarily found in the material handling markets in North America and Europe. They support large to medium-sized fleets and multi-shift operations in large manufacturing and distribution centers. Some examples, such as the collaboration with Renault in the field of delivery vehicles, are presented to you here in the video with the corresponding images. We also go into the technical implementation and prospects for the entire sector.
A specific problem is the negative development of the balance sheet, as Plug Power has not yet generated a corporate profit and therefore brings imagination with sales, but not profit for shareholders. What option reflects the stock price in the medium term?
That's what we're looking at today along with Roland Jegen and the Freestoxx tool.
We use this for that Freestoxx tool. teamed up with Roland Jegen for a detailed look.
The Plug Power Stock Analysis Video
Analyzes concentrate on fundamental data as well as diagram technique.
What can be expected in the future? You can get all the information in our video!
Risk warning for traders
consultant, check whether these financial instruments are suitable for his personal situation. Earnings on a demo account are not a guarantee of future earnings. Using leverage involves the risk of losing more than the total account balance. You are not required to use leverage.